1 tag
the pizza delivery boy and i are on a first-name basis.   so there's that.
Rising Sun - All Sons and Daughters
it has been quite a while since any of my words made it onto this little site. i've been in this place of not having many words to offer, but an appetite to take in as many as i can.   and that's okay.  i'm finally coming to terms with that.  i'm in a season of enrichment and story and pages turning.  it's okay that words aren't flowing out as quickly as they...
paper day: TROUBLE/5:15AM →
paperday: She is not a night creature. She sleeps in the nighttime. She folds it in deep breathing— an old gum wrapper lost in the corners of her clothes. But tonight trouble has seized her. She is cold beneath the blankets, because tonight she can see into the pit of her heart, where the darkest things bloom like ink blooms in water. Her head echoes with oceans and she wonders if she is still...
3 tags
1 tag
seasidewindows: (measure of a man, by me) Click...
3 tags
With Eyes Wide Open: Warrior. →
sitsoakstore: Warrior. You know that word? The one I prayed for and did not want? That word was Warrior. At first, I did not want it because it was too fierce, too much, too…violent. But then I came to understand that it rode in conjunction with prayer: Prayer Warrior. This I could understand and grow to like, however, I argued: could it not be encourager? Advocate?  No. Each time I...
the result of cuddling with parakeets is always feathers.   tumbling tides of tiny feathers.
"If you try to seize the day, the day will eventually break you. Seize the..."
– Paul E. Miller, "A Praying Life: Connecting with God in a Distracting World" (a stranger/brother prayed this over me today at the coffee shop where i work, and i've been completely wrecked by it ever since.  don't seize the day; seize the corner of His garment.)
seasidewindows: i just want to live in a state empowered by the revelation  of who the Father, Son and Holy Spirit are.  where they are moving.  what they are thinking.  how they love.  how they breathe, rest, dance, give, run. Abba, Jesus, Spirit.  i just want to live an empowered and empowering existence in the wakening revelation of the Lord and His heart.  Three in One.  Three in this little...
since graduating from college about a month and a half ago, i have been reading.  reading in a way that is more like consuming.  voraciously tearing through novels, my eyes inhaling every page of character development.  i have never loved stories as much as i do right now.  before now, i never quite trusted fiction.  it all seemed a bit excessive: indulging oneself in the stories of someone...
thehannahjoy asked: POPSICLE DATE NEXT WEEK PRETTY PLEASE!
2 tags
My Legionnaire- Brooke Waggoner for his goodness...
snow! it's SNOWING in alabamaland! hot tea, blinds open, crocheted socks on, "to kill a mockingbird" in hand, taking in the delicate majesty of this rare southern snowfall.
1 tag
alabama drive-in
icy pours down the spine, splashing red ropes along the way. while at the core smolders. and pines needles pierce the ink filled plastic bags overhead. reaching reaching always up and over. farther south, ghastly palms lurk to be filled, receding from street lamp glow. … and I overshot it. by 27.6 miles. shyly i bury back through the tunnel i brazenly forged just minutes prior,...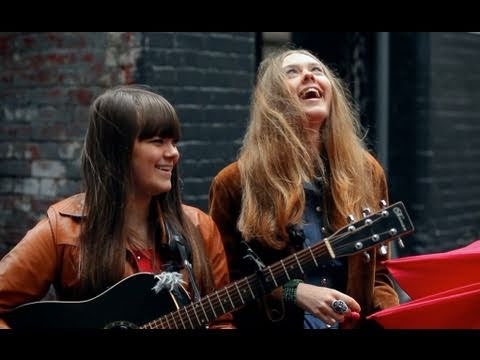 1 tag
2 tags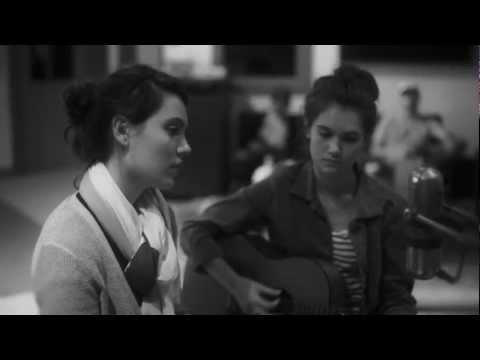 8 tags
paperday: an empty room a fridge door a trash...
salt water, salt air. (home, i'm on my way.)
my mother called me as she was outside, waiting to give her homemade pumpkin bread to the garbage man. the world needs to know that my momma is the sweetest.
3 tags
that feeling after you reach out to someone, when you know silence was the better option. and the reason for silence is not even so much for their heart as for your own. because you know that regardless of what you say - or don't say- their response will be an audio and visual void.   that absence of response, willing rejection of your care and intentional vulnerability  is a quiet...
this is a week of lasts: last class presentation, last spanish exam, last exam period, last papers to turn in, last week using the university gym, last times i can classify myself as a college student, etc. and so on. but it is also a week of firsts: first notification of gaining full-time employment, first time my family is meeting my whole beautiful, crazy community in this city, first time...
3 tags
guess who's the newest barista at Octane Coffee here in birmingham? … THIS GIRL. !!!
2 tags
1 tag
Watch
 A Song For My Mother - Molly Parden.
3 tags
as this central american explorer stirred a soup of cabbages, grains, and all that sprouts from the earth's soft soil, her mouth transformed into a spout of rich wisdom and perspective from Above. i spent the morning sitting, gazing upon her curl-framed face, drinking in her tales of jungle treks, jaguars, hitchhiking, sowing and reaping from the land, and a God who answers her prayers for...
"It is no measure of health to be well adjusted to a profoundly sick society."
– Krishnamurti (via missgreenwalt)
3 tags
commencing my last week of college classes.
seasidewindows: Bethel (feat. William Matthews...
3 tags
2 tags
Watch
Twenty - Josh Ehrmann. so take all of my apathy, and turn it into unending passion. and every other line of this song.  so good.
4 tags
4 tags
But love your enemies and be kind and do good [doing favors so that someone derives benefit from them] and lend, expecting and hoping for nothing in return but considering nothing as lost and despairing of no one; and then your recompense (your reward) will be great (rich, strong, intense, and abundant), and you will be sons of the Most High, for He is kind and charitable and good to the...
2 tags
The Physician - The Winston Jazz Routine
4 tags
Like Spinning Plates (Radiohead  Cover) - Timbre
2 tags
Somebody Make Me Feel Less Terrible - Christian...
"Proceed. This is the adult journey. To follow Christ to where He is going...."
– Preston Lovinggood.   (i have wise friends.)